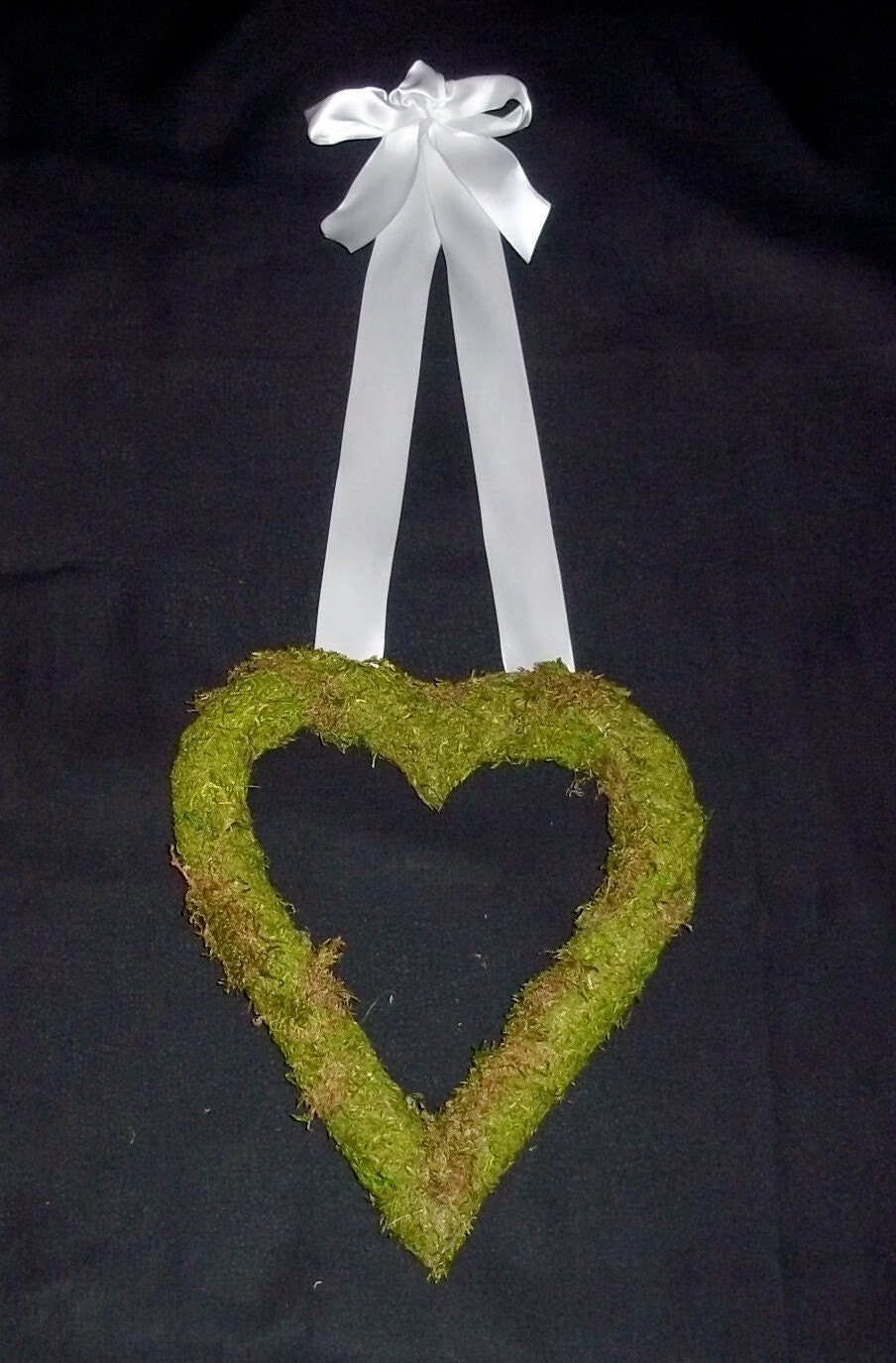 Versitale mossy heart to hang on the doors of your ceremony site. These heart work great as a pew decoration. Choose what color you would like on the wreath.
These are not premade wreaths. I make each one myself.
Bridal shower decoration. Give as a gift to use at the wedding.
Use on garden gates and fences at your reception site. Wonderful for woodland themed weddings ...
Click Here to Visit My Etsy Shop!