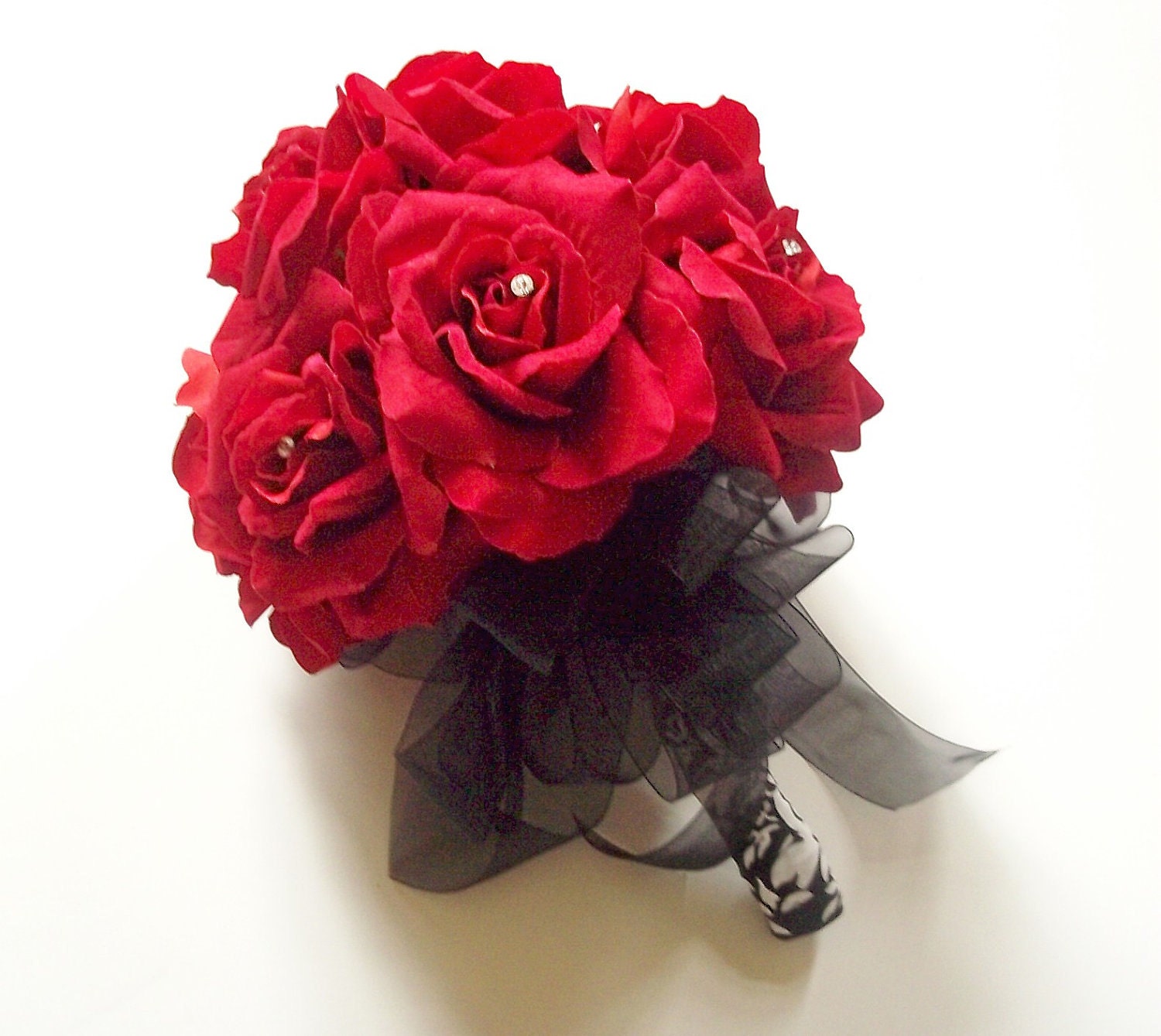 A complete wedding floral package with roses and damask fabric .
Roses are so realistic you can almost smell them!
After your wedding, you will have a keepsake of your wedding.
Bridal Bouquet - 12 open roses with crystals scattered throughout bouquet.
Damask wrapped stems with a black ribbon.
4 Bridesmaids - 6 open roses with damask wrapped stems and black...
Click Here to Visit My Etsy Shop!