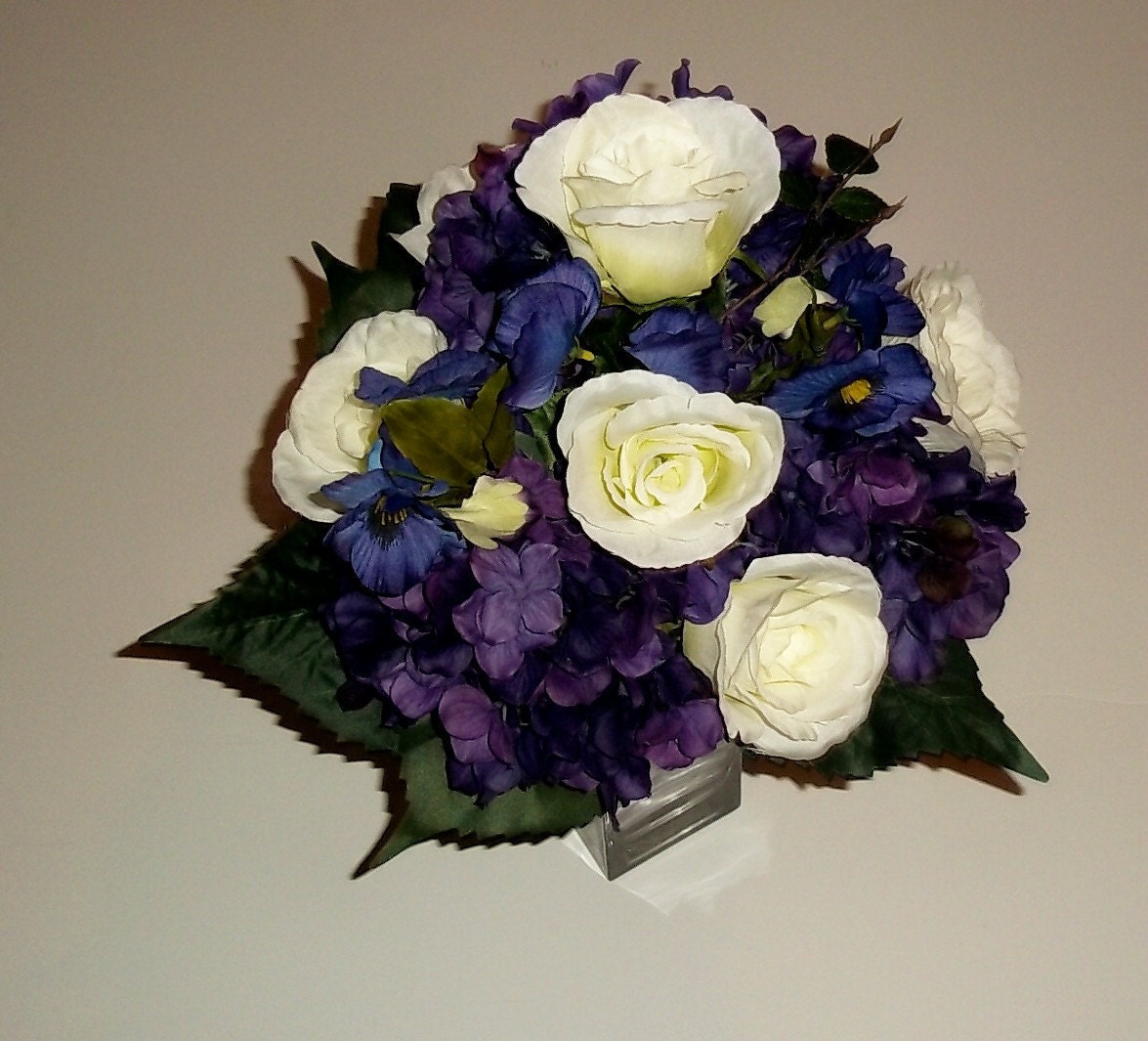 Silk centerpieces for vase arrangements. Centerpieces are made with hydrangeas and roses.
Shown is purples hydrangeas and white roses with a touch of accent flowers.
Give these everlasting bouquets to aunts, grandmothers and special guests as a memento of your special day!
Can be made with any color of hydrangeas and roses that will match your wedding or party theme.
Add...
Click Here to Visit My Etsy Shop!